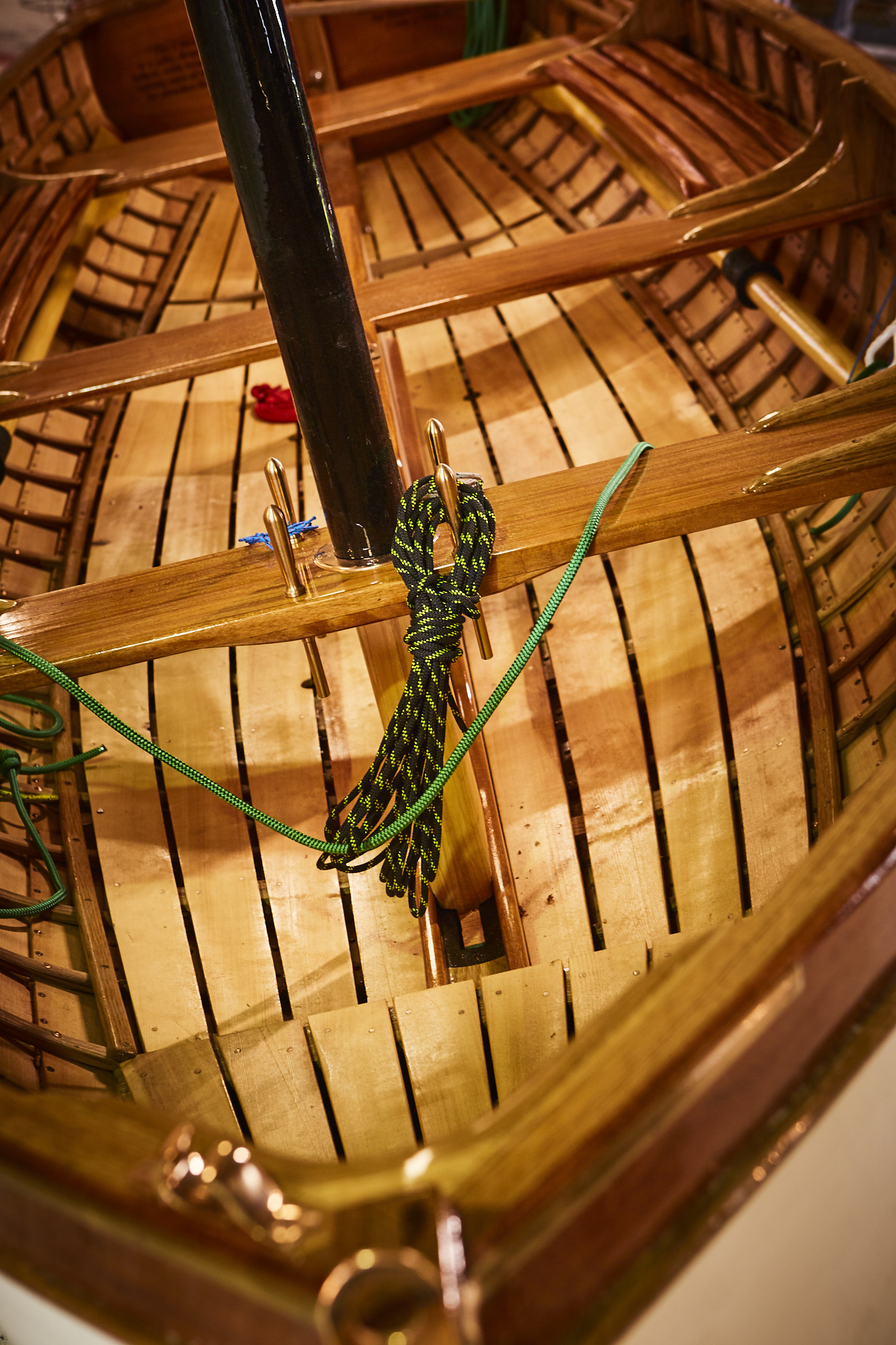 Over 50 years of boat building experience is here at Classic Sailboats Ltd and as you can imagine during those years quite a few boats have been through our doors.
Classic Sailboats Ltd was started as a business 1996 and then moved to its current place in Bethel.
Since then, we have done all sorts of boats - from 44' sailing vessels, to a1907 38ft 'pulling and sailing' lifeboat ... right down to the smaller scale 6ft child's rowing boat 'cwch bach'.


Here are some of the services we offer ......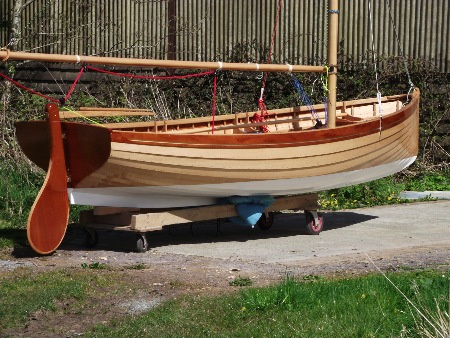 Clinker boats are where the edge of each plank overlaps the next plank. This type of construction is very common and is a great method if a strong but lightweight craft is what your looking for, it's been around for centuries, just think Vikings and you get the picture!
We build many boats in this construction, many of which belong to active racing fleets including the Trearddur Bay 'Myth' and the Dublin Bay 'Water Wag'.
These classes race in healthy fleets and are still having boats created.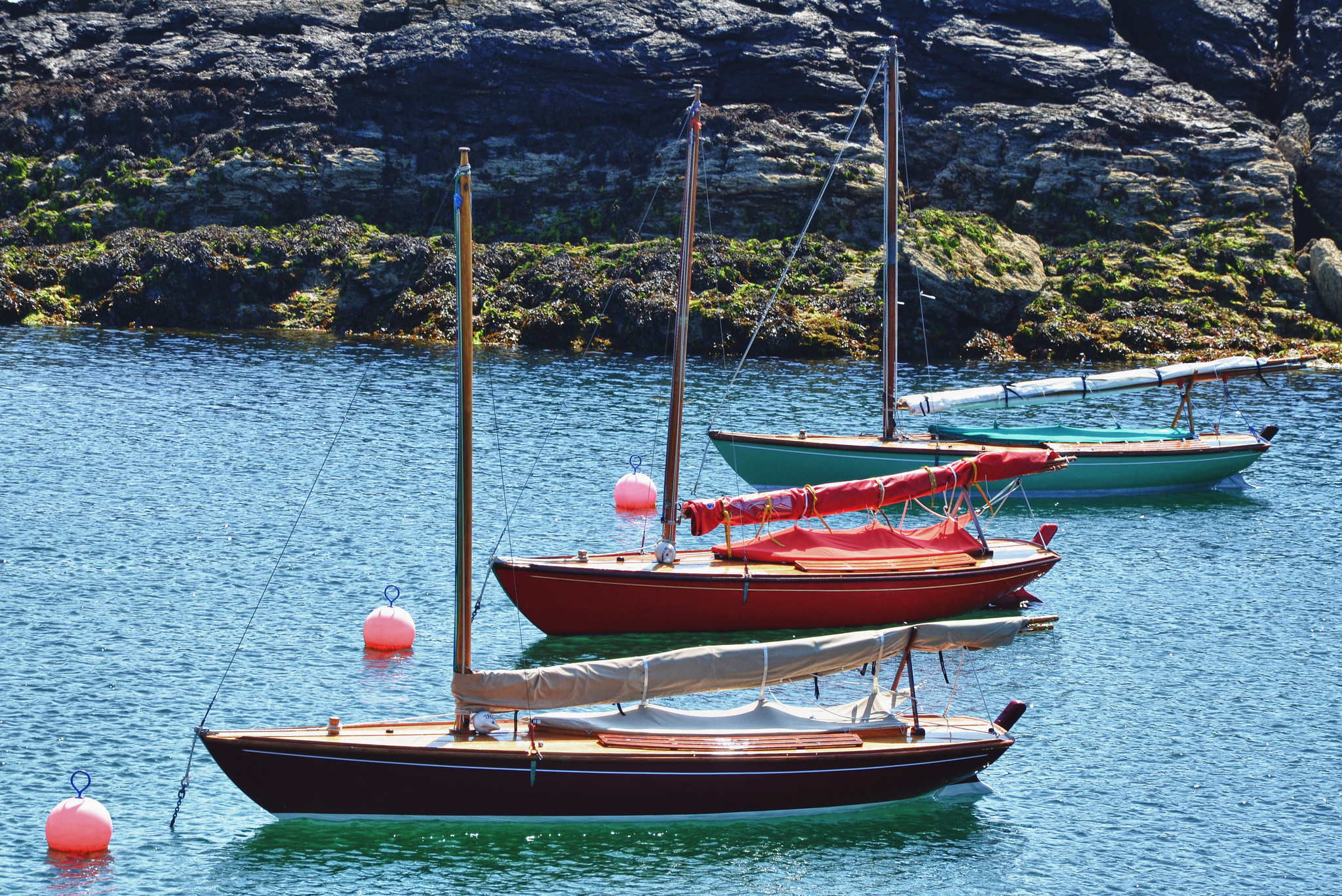 Carvel built boats are made by fixing planks to a frame and fastening the planks edge to edge, this creates a very strong structure and smooth surface.
This construction method will offer a beautiful finish to any vessel.
Just look at some of the great boats that are carvel built eg The Seabird Half Rater, Fifes and Dragon class are all carvel.
As official boat builders for the Seabird Half Rater, we have built and refurbished many of them over the years, so have a very good understanding and expertise in carvel construction.


Boat Building is what we love to do.
So when we get an opportunity to create something with a client, we jump at the chance.
Whether its from the planning stage or some assistance to finish off a life long dream - we can help.
The Menai 14 is our rowing boat, designed and built here at Classic Sailboats Ltd. We think she marries the best features of a comfortable, well performing leisure GRP rowing boat, with elegance and excellent quality in woodwork. Oak and mahoghany are the chosen woods and we think they bouce of each other beautifully
Featuring two Rowing positions and two passenger thwarts, one with a elegant lifting backrest (optional)
She has 2 sealed tanks at bow and transom to aid in flotation and can be fitted out with floorboards and feet positions for rowing, all optional depending on your requirements,
She retails at £4,995 for the basic package but with added extras never exceeds £6000.
She is ideally rowed by one or two people with space to carry two passenger and light cargo.
We often take our Menai 14 out for a row – contact us if you would like to arrange to join us.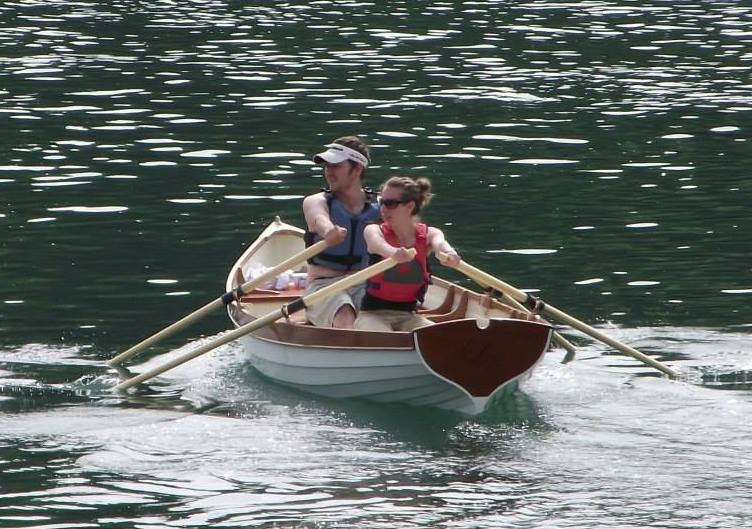 Just some of our previous boats
Seabird Half Rater -
The oldest one design boat still sailing in Britain. She is a 20' carvel planked sailing boat with design dating back to 1898. We have been building and working on these boats since 1994 and have added 5 new boats to the fleet through the years.
Trearddur Bay Myth - 14' clinker built gaff rigged sailing boat. We recently built our 22nd, which is the fleet's 51st !!!
Dublin Bay Water Wags --- Silver spruced clinker built with a sloop rig and spinnaker, actively sailed in Ireland. We have added 5 of these lovely boats to their fleet.
Fife One Design Class --- 26' 6" long and a beautiful looking keel boat, raced from Beaumaris, Anglesey.

Menai Strait One Design--- 20' sloop with lifting centre plate, sailed locally from The Royal Anglesey Yacht Club at Beaumaris.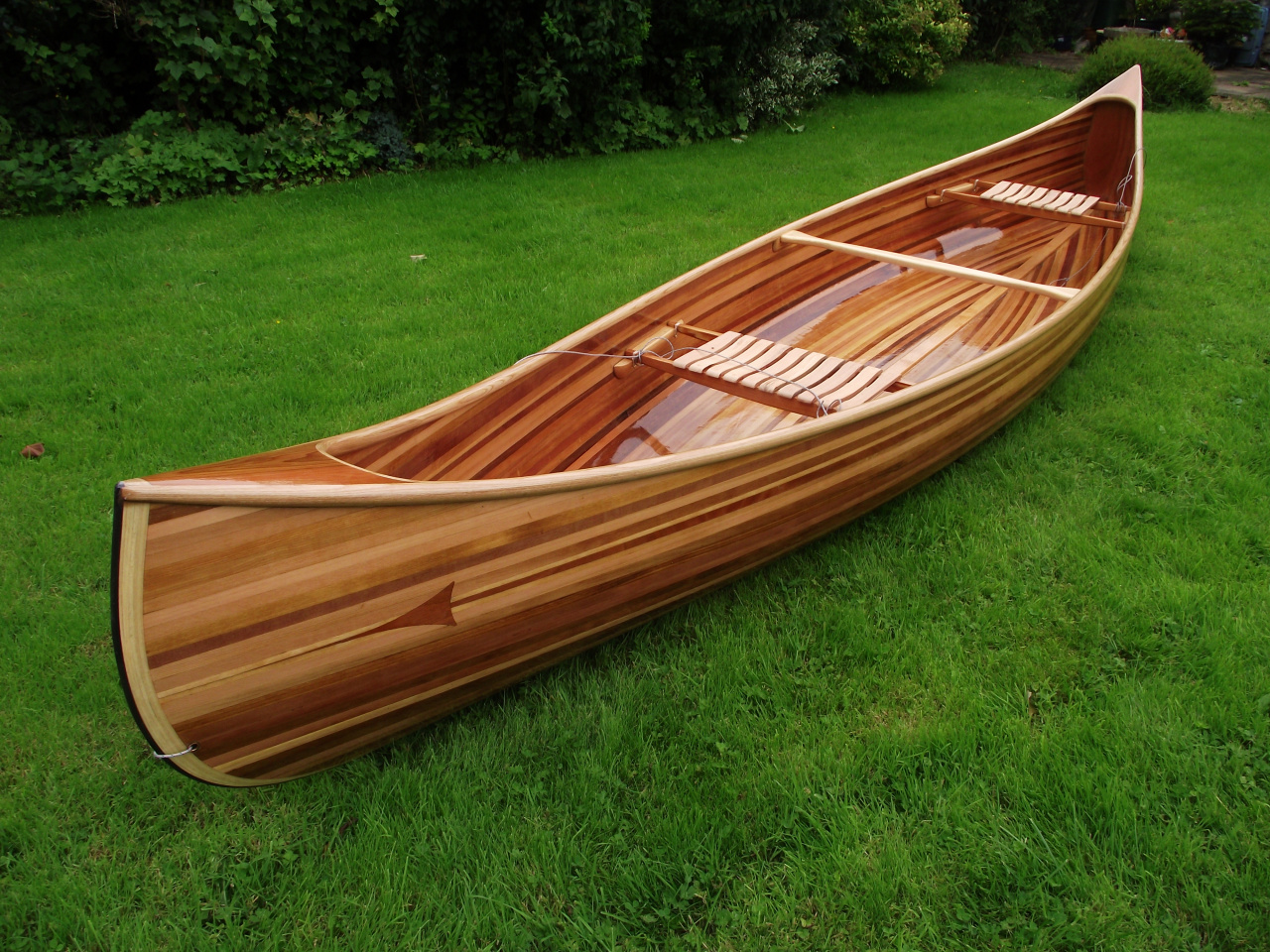 Here at Classic Sailboats Ltd we have moved into the world of Canoe building, with the aid of CNC routers and CAD technology we are able to create perfect station moulds for which canoes can be built round, and adapt them to any personal design.
Here on the right we have a canoe built using cedar strips, cedar is wonderful for canoes as the weight to strength ratio is brilliant and the contrasting colours you get from the same tree is quite stunning.
Wooden Canoes are so much better than there alternatives, lighter than the plastic or metal ones, easier to turn than there counterparts and much faster in a straight line than the others and much better looking. ( well we think so)
Basic Price £4000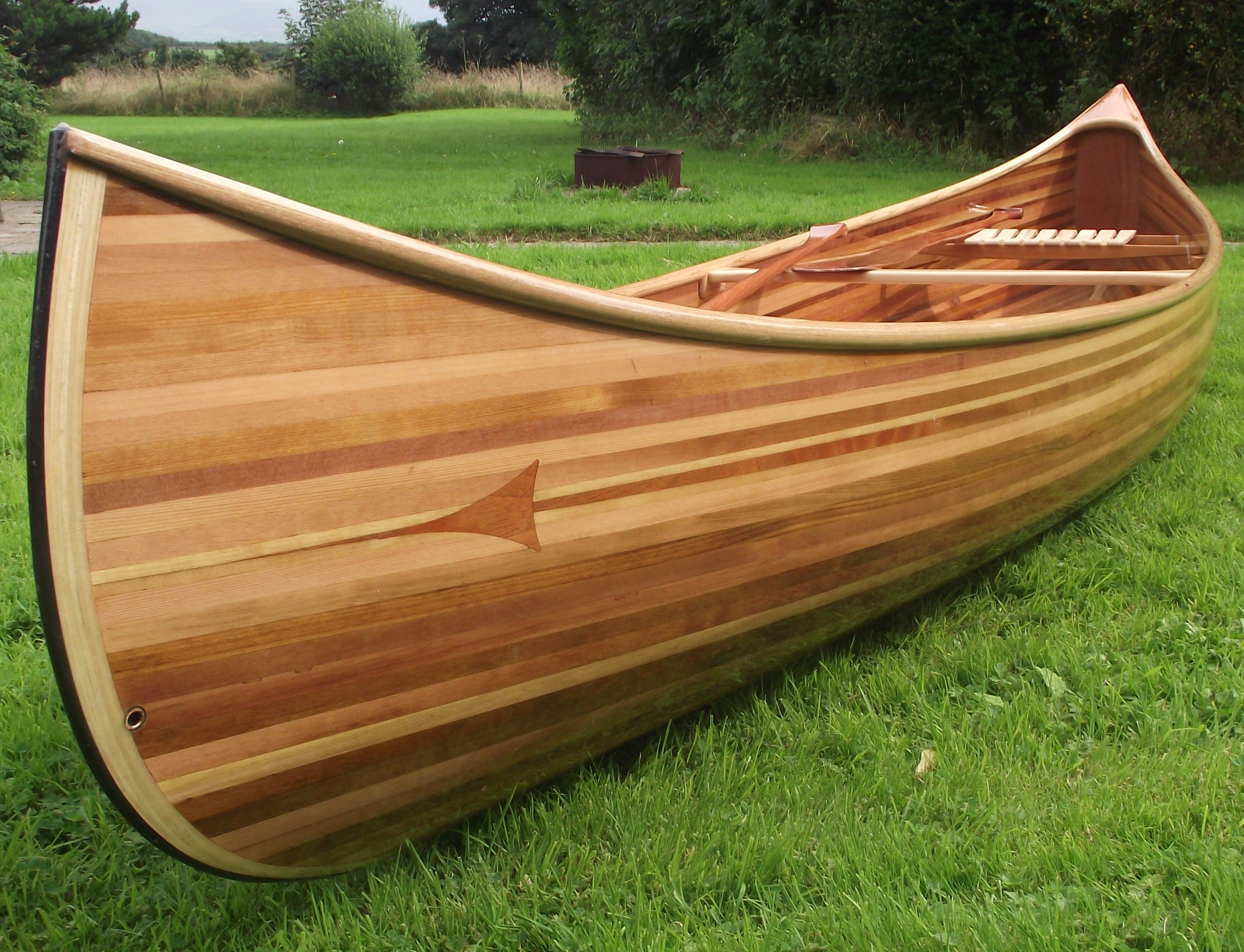 This Canoe is 16 ft and made using the prospector design but has changed and modified by us to really look outstanding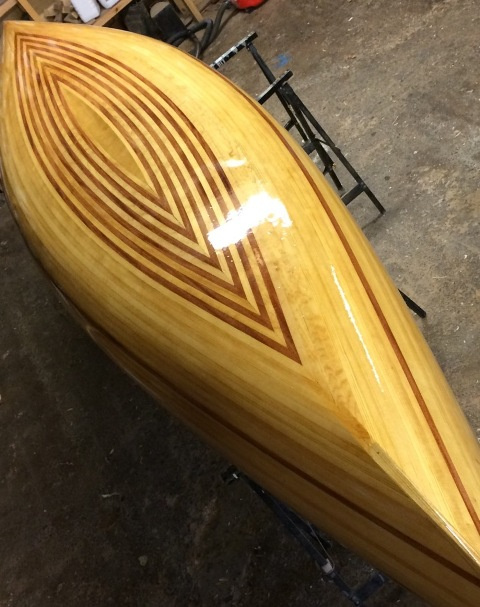 if a patterned underside is what you want then these two woods are perfect for generating a wonderful contrast .