This year we plan to run more Guided Self-Build courses for those who are interested in designing and building their own wooden dinghy. Those taking part will be supported as they begin lofting their designs and commence construction. The boats will be built here in our workshop, where John can be called upon for his knowledge and expertise. Launch parties for new wooden boats are a must, and we look forwards to seeing the new creations on the water in the spring.
If you are interested and want more information, contact John to discuss.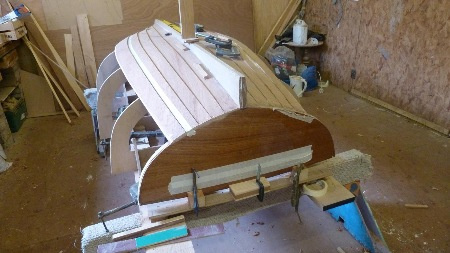 John Bibby built this beautiful clinker rowing boat from his own design to give to friends as a gift.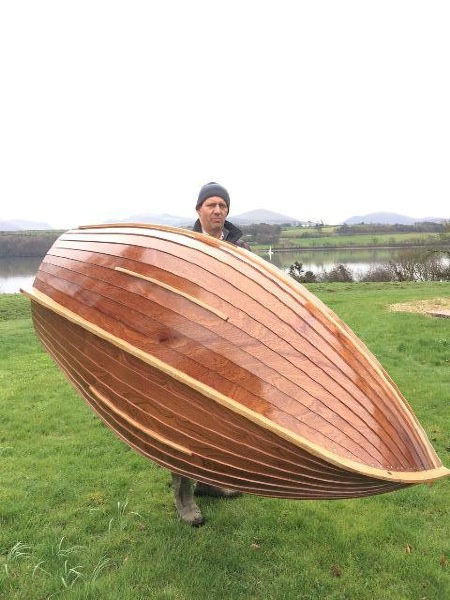 This was John's design, and he was helpfully guided on he's way by John Jones and the team and has produced a wonderful looking boat that he can be proud of.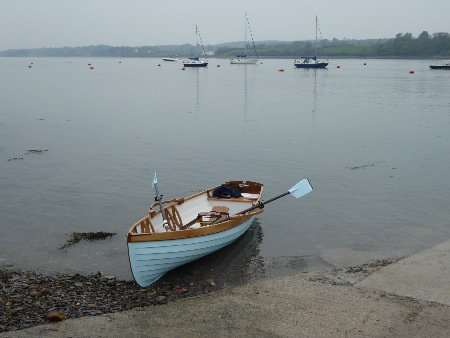 Another Self build was this version of our own Menai 14, but with some modification of their own put in.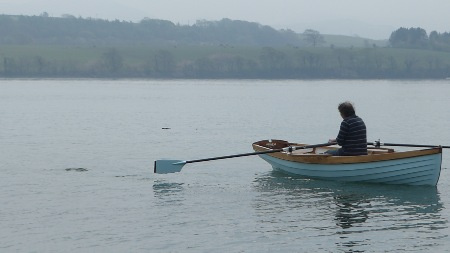 The client's version of the Menai 14 was completed in a beautiful blue colour and the addition of a sliding seat and outriggers that enable single rowing to be a lot smoother.
We have now had 5 Wooden paddle boards made here at Classic Sailboats Ltd all with our help and support the owners are now paddling around the UK enjoying this ever growing sport.
Made with an internal ply skeleton and clad in wood of your choosing and then wrapped in clear fibreglass these boards look fantastic. compare them against a plastic or inflatable board hands down you come out smiling.
These boards are ideal for a self build as do not take months to build and can be taken home to complete, we also build them for you if you don't fancy the challenge or rather just want one without the hassle.
Price on Application as varies depending on design