A pendulum clock is a clock that uses a weight and swinging pendulum to keep time.
All components for these clocks have been designed by John, cut by CNC and hand finished and assembled.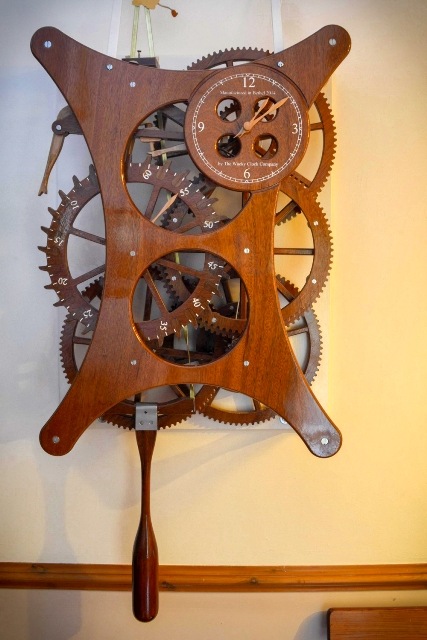 Made from magogany plywood with a glossy varnish finish, this impressive clock is wound to keep accurate time. It is imposing and striking, measuring 3 1/2' in height by 2' in width, and has a beautiful resonating ticking sound.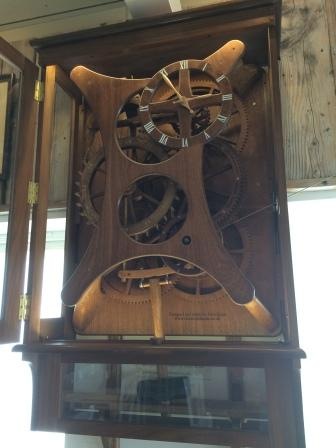 Although simmilar in mechanics, size and material to the other, this clock is finished in wax and has the added features of a sledge hammer pendulum and a anchor as a weight. This clock is owned by and displayed in the Sea Shanty restaurant in Trearddur Bay.