The process of building strip plank boats involves securing narrow felxible strips of wood edge to edge around building moulds then fiberglassing the entire hull. The transparrent fiberglass gives the hull strength and is finished with a glossy varnish.

The canoes are lightweight and stable to paddle on flat water, and have proved to be quite the attention grabber of passers by!

Both canoes pictured are built to the same plans, but we can create moulds and build boats to meet most designs.

* More pictures to come soon! *

Considering building your own strip plank canoe? Have a look at our 'lofting & boatbuilding course' page. We run boatbuilding courses whereby you can build your own boat in our workshop with guildance from experienced professional boat builders.

Light spruce planks used with the contrasting rich red mahogany creates this linear pattern. We think it adds a modern twist to the otherwise traditional style of this canoe.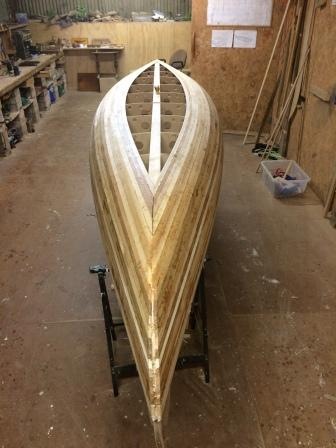 Cedar planks are glued to oneanother using bead and cove jointing.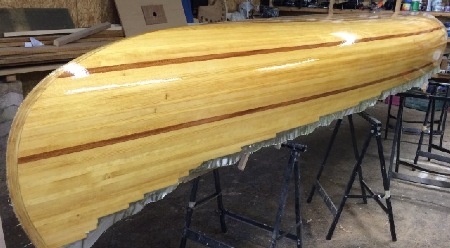 The outside of the hull and inside of the boat is fiberglassed before the gunwhales are fitted.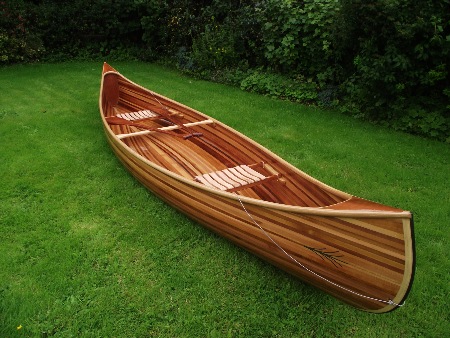 Finished 16' Canadian style cedar canoe, suitable for two paddlers.