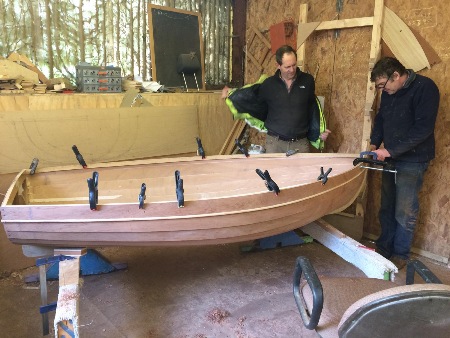 This autumn, we plan to run more Guided Self-Build courses for those who are interested in designing and building their own wooden dinghy. Those taking part will be supported as they begin lofting their designs and commence construction. The boats will be built here in our workshop, where John can be called upon for his knowledge and expertise. Launch parties for new wooden boats are a must, and we look forwards to seeing the new creations on the water in the spring.

If you are interested and want more information, contact John to discuss.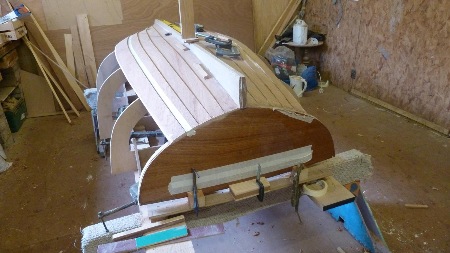 John Bibby built this beatutiful clinker rowing boat from his own design to give to friends as a gift.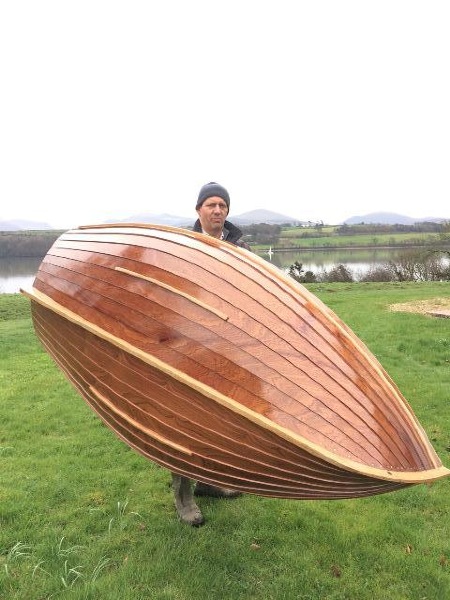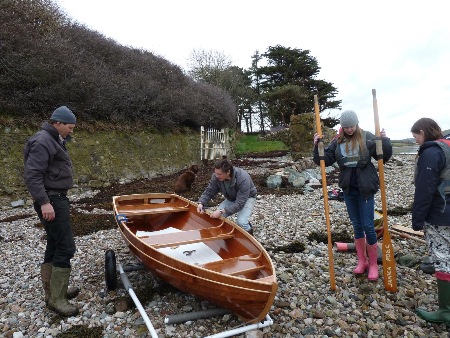 The launch!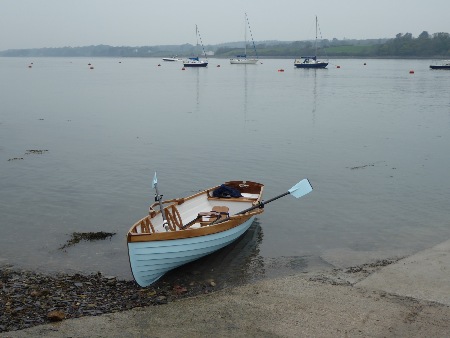 Having enjoyed his first boat building course experience, he returned to the workshop the following winter. This time he built a fiberglass clinker style rowing boat using our Menai 14 mould.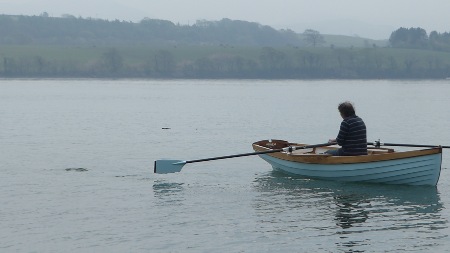 John Jones testing out the new features on this Menai 14 including the sliding seat.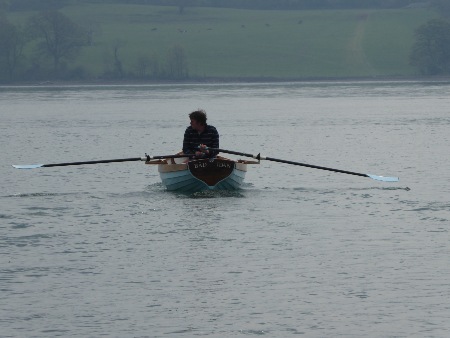 'Bad Idan' with her stunning Walnut transom and beautiful blue finish on the Menai Straits.