Clinker-built boats are built with the edges of their hull planks overlapping. This type of boat building lends iteslf well to the construction of relatively lightweight watercraft with a traditional appearance.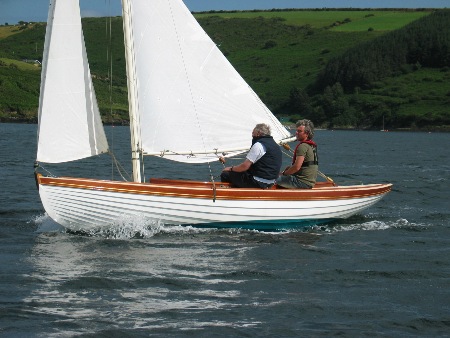 The Colleen one-design is a 22' keelboat which was originally designed for sailing in Dublin Bay. We used the original wooden boat as a plug to make moulds for this fibreglass Colleen.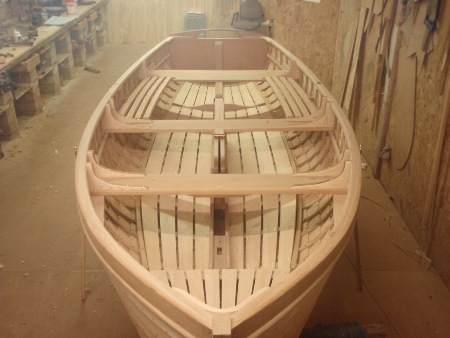 This Myth is fully constructed using spruce and mahogany with red elm ribs. The next stage is internal varnishing and external paint or varnish.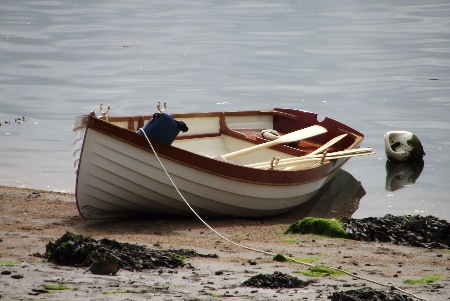 The Menai 14 is our rowing boat, designed and built here at Classic Sailboats Ltd. We think she marries the best features of a comfortable, well performing leisure GRP rowing boat, with elegance and excellent quality in woodwork.

She is ideally rowed by one or two people with space to carry two passenger and light cargo. We often take our Menai 14 out for a row – contact us if you would like to arrange to join us.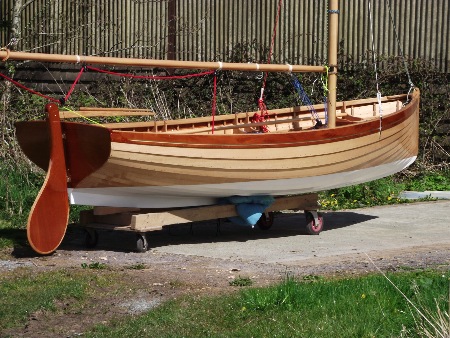 This spring we finished building this one-design Water Wag dinghy, which is sailed in Dublin Bay. Peggy (no 47) is the most recent of the five Water Wags that we have built.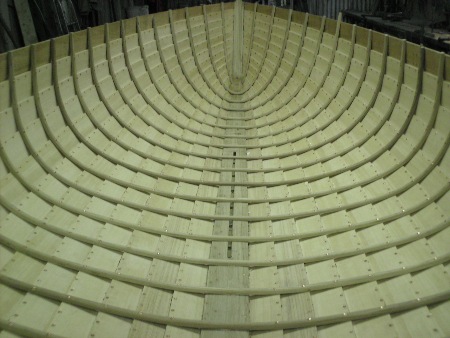 Myth under construction. Red elm ribs are steamed and attached to the planks using copper nails and rivets.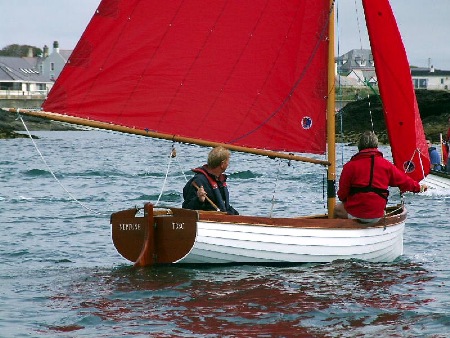 One of our Myths on the water in Trearddur Bay, where a strong fleet can be seen sailing competitively every August.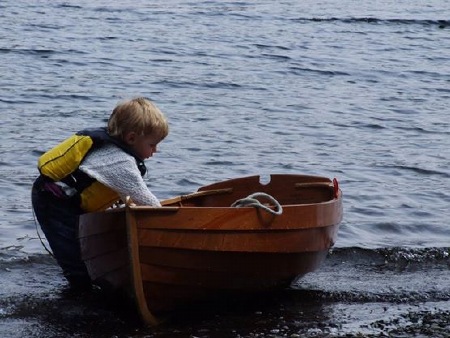 Small and perfectly formed! 'Cwch Bach' is a miniature wooden dinghy, ideal for children to splash around in and get the feel of rowing.